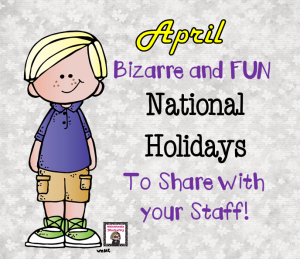 Something different and something FUN!
That's two reasons for the creation of the "Bizarre and FUN National Holidays".
Years ago I heard about a leader that would greet her staff with "Happy ______Day!" and hand them a piece of gum, sticker, or some token to go along with the holiday. It made me smile. I bet she made her staff smile, too. And I bet they even looked forward to going to work to see what new holiday it might be!
Every day is a day to celebrate. April celebrates the invention of the rubber eraser, the telephone, and the jelly bean. You can dress like your favorite star or friend on "National Look Alike Day". Take a healthy walk on "National Walking Day". Celebrate your siblings on "National Siblings Day" and give yourself a new name on "National Name Yourself Day"!  Leaders, don't forget "National Administrative Professionals' Day" is April 17th!
Click on the pictures(s)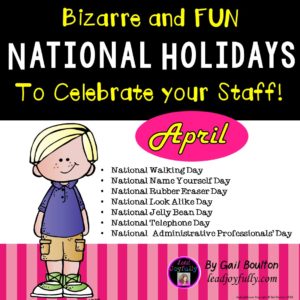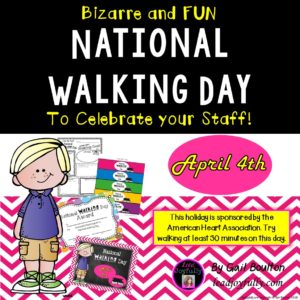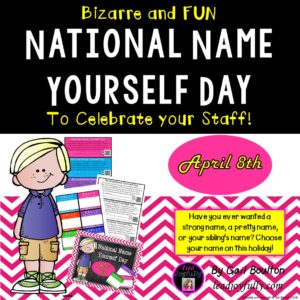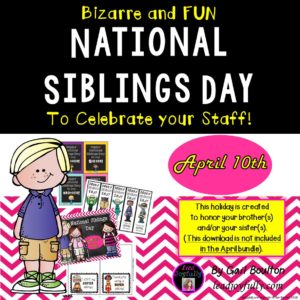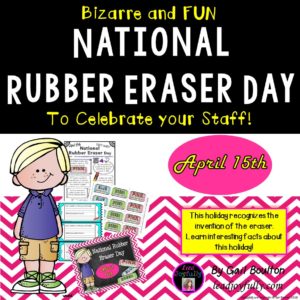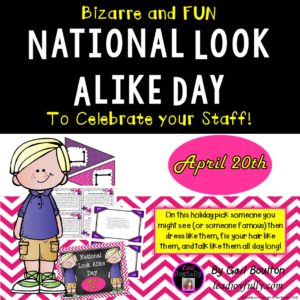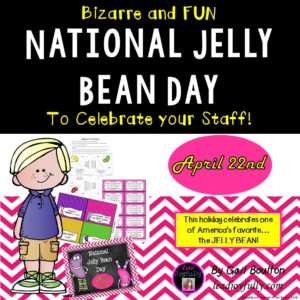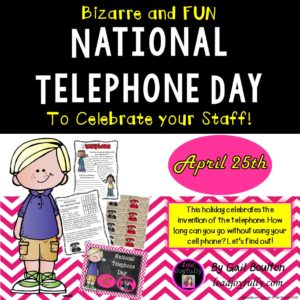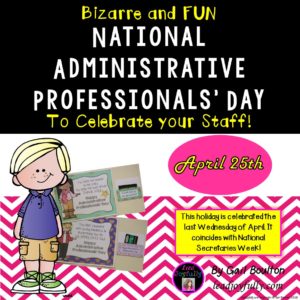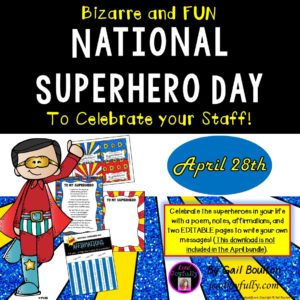 Encourage those you lead with something different…and FUN!
Have you celebrated one of these holidays? Share in the comments.